Important RB Pallet News
We at R.B. Pallet Service Inc. would like to share news of the passing of our co-founder Berniece Young on October 14, 2017. Berniece's fiery spirit and drive for achievement will be missed by everyone who was blessed to know her. She played an important part in the early success of R.B. Pallet and helped shape the business model that continues to drive the company still today. Rest in Peace Berniece!


---
R B Pallet Service is a Wisconsin-based family–owned pallet manufacturer that offers competitively priced new, refurbished and custom designed pallets, shipping crates and pallet recycling. We are your one-source provider for pallets and crating.
With our fleet of over 50 vehicles we strive to meet our customer's unique needs. Whether it is a pick-up of pallets to be recycled or delivery of new pallets, our staff has the equipment to meet your requirements.
Products & Services
New Pallets

New pallets from RB Pallet Service are designed and manufactured to the product standards of the National Wooden Pallet & Container Association (NWPCA), assuring quality and customer satisfaction.

Combination Pallets

Need a lower cost alternative to a new pallet? Consider a pallet manufactured with new and recycled lumber. Designed using the Pallet Design System (PDS), RB utilizes recycled parts, keeping costs down while maintaining high quality standards.

Recycled / Repaired Pallets

RB Pallet Service recycled pallets are thoroughly inspected and repaired as needed to meet customer specifications.
Pallet Repair Service

Have pallets that need repairs? RB Pallet's repair service will inspect and repair your pallets using new or recycled materials.

Used Pallet / Wood Scrap Pick Up

RB Pallet Service offers pick up service for all of your wood waste. Under most circumstances we can recycle your wood waste material. All of our recovery programs include green disposal processes that complement corporate sustainability initiatives.

Custom Made Crates & Boxes

Our wooden packing crates are ideal for protection and packaging of loads. Our solid panel crates are built to your specifications. Wooden crates and their shipping platforms can be custom-made to fit any application. These packing crates are made with same reliable production processes and lumber product as our wooden pallets.
About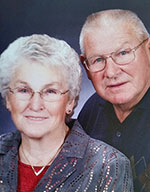 In 1979 Ron Young Sr. and his wife Bernice began repairing pallets for a local industry as a way to supplement the family income and in 1982 RB Pallet Service Inc. was formed. Through the years, R B Pallet became known as the premier pallet repair shop in the Fox Valley Area. In 1995 Ron Young Jr purchased shares in the Corporation and assisted in all aspects of the growing business. In 2006 Ron Jr. acquired full ownership and put RB Pallet Service on a calculated and sustained growth pattern that has included both expansion and automation. To assist our customers in managing their inventory levels, RB Pallet Transport Service was formed and currently has a fleet of over 50 vehicles. R B Pallet Service currently offers a wide array of products and services, and continues to be one of the largest suppliers of new and recycled pallets in Eastern Wisconsin.
Testimonials
When your back is up against the wall for deliveries and service Ron at R & B is the One to Call! - John Panetti - Team Industries, Inc.
I've been ordering pallets from R.B. Pallet Service Inc for more than 15 years and have always been satisfied with the product and especially the service we receive from them. They bend over backwards to deliver what we need, when we need it – sometimes with very short notice. They're prompt service has helped us out many times. They pay close attention when we place a new order and therefore they get it right the first time. I would highly recommend R.B. Pallet Service Inc. - Carol Ford - Lapham Hickey Steel
Employment Opportunities
General Positions
R B Pallet is always interested in people that would complement our work crew. We are currently taking applications for our disassembly line, machine operators, forklift drivers, truck drivers and maintenance personnel. Stop at our office and fill out and application today!
News & Events
RB Pallet Service Featured In Pallet Enterprise
Secret of My Success...Viking Engineering Powers Productivity at RB Pallet Service. Read More by Clicking Here.

Storage Yard Improvements
Clean pallets are important to our customers. In June we emptied our yard, installed a drainage system and laid asphalt. This is another step in our continuous improvement strategy to better serve our customers.

A Donation Thank You
"Thanks again for the wood donation. Last semester the 8th grade students made projects with the donated wood and were able to donate $832 to their classmate that is struggling with cancer, just from the wood R.B. Pallets donated. They also made other products that profited another approximate $400. So the students will donate over $1200. The students and I appreciate your company support. Thanks again." -

Joe Hietpas - Hilbert School District
Affiliations
Contacts
Phone:

Fax:

(920) 759-0718

Address:

N1893 Maloney Road, Kaukauna, WI 54130

Hours:

Mon-Fri 6:00 am to 4:00 pm
Double left click to zoom in. Right click to zoom out.